CEM 805 DualProof Adhesive 290ml
Effectively seals the joints between Delta DualProof External Membrane sheets, as well as being ideal for other applications across a range of substrates.
CEM 805 DualProof Adhesive
The CEM 805 DualProof Adhesive provides a permanent and powerful seal for interior and exterior joints, including Delta DualProof external pre-applied membranes. This sealant is ideal in construction joint waterproofing as it's hydrophilic, meaning that it expands when it comes into contact with water. It's also odourless, solvent and silicone free, and resistant to chemicals.
When applied, this waterproof adhesive reacts with moisture in the atmosphere, creating a seal of elastic vulcanized rubber. This particular rubber is stronger and more rigid than natural rubber, whilst retaining a flexible, elastic form. This results in a powerful seal for internal and external joints.
Please note: When used for DualProof External Membranes, three tubes of DualProof CEM Adhesive are recommended per roll of Delta DualProof Membrane.
Delta 805 DualProof Adhesive Applications
Delta's CEM 805 adhesive can be used in a number of applications, including:
Sealing metal, wood, plaster, ceramic, plaster and concrete structures
Also suitable for aluminium and galvanised steel
When overlapping Delta DualProof External Membrane
Gluing construction foils
Green roofs
Applying CEM 805 DualProof Waterproof Adhesive
Before applying the adhesive, clean the surface of any dust, particles and release agents. You do not need to use a primer before use, especially on glass or glazed surfaces.
If using as a bonding agent, the waterproof adhesive should be applied as a bead.
Please note that, if applying on a painted surface, we recommend testing the product's compatibility first.
Waterproof & Dry – CEM 805 DualProof Adhesive Suppliers
Waterproof & Dry supply Delta's specialist products, designed to provide you with long-lasting waterproofing solutions. If you have questions about the CEM 805 DualProof Adhesive, or any other Delta product, then please speak to our team on 0203 947 2972, or email: [email protected]
Visit the Delta Basement Waterproofing category page to view more of our product range.
Features
Odourless, solvent and silicone-free adhesive
Ready to use
Elastic vulcanized rubber creates a strong and stretchy seal
Ideal for a variety of applications
Can also be used in bonding projects
Designed for internal and external use
More Information

| | |
| --- | --- |
| Model | DMS 286 |
| SKU | DECEM805 |
| Manufacturer | Delta Membranes |
| Packaging | Individual cartridge |
| Size | 290ml |
| Dillution | Ready to use |
| Coverage | 3 tubes of CEM 805 DualProof Adhesive per roll of DualProof Membrane |
| CE Mark | Yes. |
| Country of Manufacture | Germany |
Thank you for leaving a review on this product!
If you need more help, check out the downloads for more product information, or our fantastic Help & Advice centre!
Review this product
Share your thoughts about this product with other customers, write a review.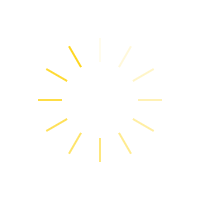 You may also be interested in the following product(s)