Delta Floraxx Top 2m x 10m
An external drainage membrane with reservoir capabilities for green roofs and buried roofs. A high drainage capacity makes it ideal for various waterproofing projects.
Delta Floraxx Top External Drainage Membrane
The Delta Floraxx Top is a drainage and reservoir membrane for external waterproofing systems. It combines water storage, effective drainage and filtration in one simple sheet.
With the Floraxx Top, groundwater is quickly drained away. The geotextile layer serves as a filter for debris and particles. Its unique octagonal studs have excellent compressive strength as well as a high water storage capacity, ideal for green and buried roofs.
Delta Floraxx is manufactured from High Density Polyethylene (HDPE), making it resistant to chemical erosion. The sheet's protective layer conforms to FLL green roof guidance.
Available in a 2m x 10m roll.
Delta Floraxx Drainage Top: A Three-In-One Solution for Underground Structures
The Delta drainage top is suitable for a variety of projects, including:
Green roofs
Buried roofs
Podium decks
Basement blue roof applications
Civil engineering projects
Installing Delta Floraxx Top
Delta Floraxx is easy to roll out and removes the need to lay multiple sheets on top of each other, making it a highly convenient drainage solution.
To join sheets you can simply over lap one - two rows of studs and join with Delta Tape or Delta Than. When the external drainage sheets are joined together, you should have a continuous layer that's unlikely to slip, shift or flap about in the wind.
Thanks to its integrated filtration layer, soil or substrate can be placed directly on top of it, ready to begin planting your green roof.
Waterproof & Dry – Specialists Suppliers of Delta Floraxx Top
Waterproof & Dry are trusted suppliers of Delta products for a wide range of waterproofing solutions. The Delta Floraxx Top is a unique dimple drainage sheet that combines three layers in one, and is available now. If you have any questions about the Delta Floraxx or the Delta range, then don't hesitate to get in touch. Our expert team are available at 0203 947 2972 or [email protected].
Return to the Delta External Waterproofing page for more information.
Features
An innovative three-in-one external drainage dimple sheet
Conforms to FLL green roof guidance
High compressive strength of 200 kN/m²
Geotextile layer acts as a filter to prevent blockages
Octagonal-shaped studs provide high compressive strength and water storage capacity
More Information

| | |
| --- | --- |
| Model | DMS 205 |
| SKU | DEFT/20 |
| Manufacturer | Delta Membranes |
| Packaging | Individual Roll |
| Size | 2m x 10m (20m²) |
| Coverage | 20m² |
| Colour | Black - grey geotextile |
| CE Mark | Yes. |
| Country of Manufacture | Germany |
Thank you for leaving a review on this product!
If you need more help, check out the downloads for more product information, or our fantastic Help & Advice centre!
Review this product
Share your thoughts about this product with other customers, write a review.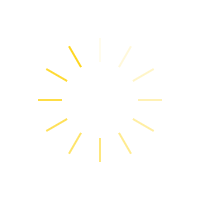 You may also be interested in the following product(s)