Delta MS 500 Clear Membrane 48m²
BBA Approved 8mm Cavity Drain Membrane for use on walls, vaulted ceilings and floors to direct water ingress to an evacuation point.
Wall and Floor Membrane - 48m²
Delta MS500 is a basement waterproofing membrane that can be used on walls, floors and vaulted ceilings. It provides an effective barrier to water, moisture and salt.
This high quality membrane has an 8mm cavity to deal effectively with light water ingress. It comes in a 48m² roll.
Uses of Delta MS500
Delta MS500 is primarily used in basement waterproofing situations, but is suitable for use above and below ground, in new construction or in existing buildings over a contaminated or damp background.
It can be used in the following situations:
on damp walls and floors below ground, vaulted ceilings of archways or cellars subject to water ingress
on walls and floors with a high salt content, following the installation of a new DPC
as a waterproofing membrane in areas subject to vibration
Installing Basement Membranes
This floor and wall membrane is designed for ease of installation. It is supplied as a clear membrane to aid selection of good fixing points, particularly when fixing to random stone or friable brickwork. Preparation varies depending on application. Full installation instructions are provided and available to download.
Delta MS500 Installation Video
Features
Clear waterproofing membrane so you can locate a strong fixing point
Durable, puncture & impact resistant
Resistance to water, water vapour & salt transfer
Suitable for walls, floors & ceilings
More Information
Model
DMS 007
SKU
DEMS500/48
Manufacturer
Delta Membranes
Packaging
Individually
Size
2.4 metres x 20 metres 48m²
Coverage
48m²
Colour
Opaque/ Clear
CE Mark
Yes
BBA Certificate
Certification No: 00/3742
Approved by the British Board of Agreement
Country of Manufacture
Germany
Thank you for leaving a review on this product!
If you need more help, check out the downloads for more product information, or our fantastic Help & Advice centre!
Review this product
Share your thoughts about this product with other customers, write a review.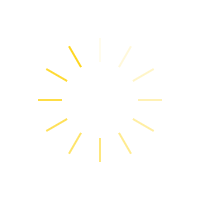 You may also be interested in the following product(s)