Delta PT Mesh Membrane 40m²
High quality mesh membrane that provides an excellent surface key for a final wall finish.
Mesh Membrane - 40m²
Delta PT Lath is an 8mm studded, clear meshed waterproofing membrane that insulates and isolates damp and contaminated walls, vaults and basements.
This high performance polyethylene membrane features a studded surface that creates an air gap behind the waterproofing membrane. This allows the wall to dry out after the installation of a new DPC.
On the face of the membrane is a welded mesh that allows plasters and renders to be applied and to bond efficiently. This allows you to achieve dry and durable finishes without having to wait months.
As with all Delta waterproofing membranes, it eliminates dampness, the effects of salts and can be used over a contaminated or damp background.
Uses
Delta PT is used for waterproofing on internal walls and vaulted ceilings, above and below ground. It can be used both in new construction or in existing buildings over a contaminated or damp background.
Installing Delta PT Membrane
This wall membrane is designed for ease of installation. It is supplied as a clear membrane to aid selection of good fixing points, particularly when fixing to random stone or friable brickwork. Full installation instructions are provided and available to download.
Please note: meshed waterproofing membranes should be fitted with at least 15 plugs per m² for internal use, in compliance with manufacturer's specifications.
Features
Easy to install
Provides a surface key for immediate finishes
Clear membrane so you locate a strong fixing point
Resistance to water, water vapour & salt transfer
Watertight
Chemically resistant to acids, alkalis, oil and solvents
More Information
Model
DMS 002
SKU
DEPT40
Manufacturer
Delta Membranes
Packaging
Individually
Size
2m x 20m (40m²)
Coverage
40m²
BBA Certificate
Certification No: 00/3742
Approved by the British Board of Agreement
Country of Manufacture
Germany
Thank you for leaving a review on this product!
If you need more help, check out the downloads for more product information, or our fantastic Help & Advice centre!
Review this product
Share your thoughts about this product with other customers, write a review.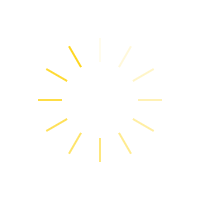 You may also be interested in the following product(s)