Delta PT Slimline Mesh Membrane 15m²
A slimline mesh membrane ideal for damp proofing space sensitive areas.
Mesh Membrane - Slimline
Delta PT Slimline has a 4mm profile and a roll size of 1m x 15m making it ideal for damp proofing around window reveals and other space sensitive areas. As with all Delta damp proofing membranes, it eliminates dampness, the effects of salts and can be used over a contaminated or damp background.
It has a fluted/corrugated embossed pattern instead of the studded profile to achieve a reduced depth. The special corrugated design creates an air gap, which allows for ventilation. This allows the wall to dry out naturally after the installation of a new DPC.
This slim mesh membrane is ideal where a surface key is required for the final wall finish. Its high quality meshed surface provides an excellent key for lime mortars, renders, plasters or dabbed plasterboard.
Features
Ideal for space sensitive areas
Easy to install
Chemically resistant to acids, alkalis, oil and solvents
More Information
Model
DEPTS15
SKU
DEPTS15
Manufacturer
Delta Membranes
Packaging
individual unit
Size
1m x 15m x 4mm thickness
Coverage
15m²
BBA Certificate
Certification No: 00/3742
Approved by the British Board of Agreement
Country of Manufacture
Germany
Thank you for leaving a review on this product!
If you need more help, check out the downloads for more product information, or our fantastic Help & Advice centre!
Review this product
Share your thoughts about this product with other customers, write a review.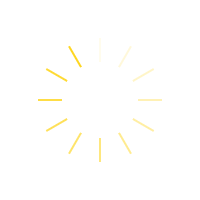 You may also be interested in the following product(s)