Delta PT Ultra Fix Plugs With Grommet Box of 200
A pack of 200 PT Ultra Fix Plugs designed to fix Delta PT and Delta PT Slimline membrane sheets to the walls to ensure a watertight membrane fixing.
Delta Membrane Plugs
Delta PT Ultra Fix Plugs have been uniquely designed to install mesh membranes to brick and concrete substrates. They are ideal for fixing Delta PT and Delta PT Slimline membrane sheets to walls, ensuring a watertight membrane fixing.
These mesh membrane plugs come assembled with a rubber grommet that acts as a secure seal for the membrane. This means there is no need for Delta rope to create a seal. Developed with high impact polymers, Delta PT Ultra Fix Plugs have a flat head designed specifically to allow easy application of renders and dab adhesives.
Delta PT Plugs come with an internal shank which will help keep screws secure in the wall. These plugs are suitable for size 12 or 5.5mm diameter screws, and can be used to install pipe clips and cable tracks.
Delta PT Ultra Fix Plugs can be used instead of Delta Plugs and Delta Qwik Seal Plugs.
Delta PT Ultra Fix Plugs Installation
Delta PT Fix Plugs are designed for convenience. They are supplied with a 9mm drill bit to ensure correct installation.
The membrane plugs are simply inserted into pre-drilled holes. It's best to use a mallet when installing these plugs to prevent any breakage. When fixing Delta mesh membranes, you should have at least 15 plugs per m² internally at maximum centres of 250mm.
Waterproof & Dry – Trusted Delta PT Ultra Fix Plugs Supplier
Waterproof & Dry are leading online suppliers of Delta Membranes and products. If you'd like more information about Delta PT Ultra Fix Plugs with Grommet or any of the accompanying products, then speak to our team of experts today. Call us on 0203 947 2972 or send an email to [email protected] .
Return to the Delta Damp Proofing category page for more information about damp and waterproofing systems and products.
Features
Designed to securely fix Delta PT membranes to walls
Suitable for brick, stone and concrete substrates
Grommet creates waterproof seal as part of a damp proofing system
Supplied with 9mm drill bit for project convenience and easy installation
Flat head allows render and dab adhesive application
More Information

| | |
| --- | --- |
| Model | DMS 050 |
| SKU | DEPTUFPG |
| Manufacturer | Delta Membranes |
| Packaging | Box of 200 plugs |
| Size | 9mm x 52mm - (Drill 9mm x 60mm hole) |
| Coverage | 15 Plugs per m² internal on a mesh membrane |
| Colour | White |
| Country of Manufacture | Germany |
Thank you for leaving a review on this product!
If you need more help, check out the downloads for more product information, or our fantastic Help & Advice centre!
Review this product
Share your thoughts about this product with other customers, write a review.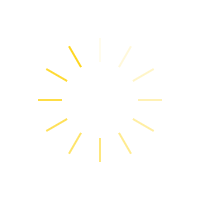 You may also be interested in the following product(s)