Delta Root Block - Root Barrier Membrane
Delta Root Block provides a robust root barrier, protecting the primary waterproofing layer from damage in green roofs, hybrid roofs and blue roofs or where intrusive roots are present.
Root barrier for green roofs
Delta Root Block has been specially designed to offer protection to primary waterproofing membranes against a wide range of tree roots, shrubs and planters.
This high performance, puncture resistant root barrier membrane, provides reliable and long lasting protection to the primary waterproofing within a green roof system.
Benefits of Delta Root Block:
Act as a protection layer to primary waterproofing membrane
Extremely durable and tough
Suitable for use with newly planted or existing trees and plants
Reliable and permanent protection
Flexible and easy to install
Installing Delta Root Block
Once a primary waterproofing membrane has been applied, you can roll out the Delta Root Block membrane over the primary waterproofing membrane. Cut the root barrier membrane to size with suitable cutting equipment.
Subsequent lengths of membrane should be placed next to each other, overlapping by at least 150mm. These joints can be sealed with Delta tape or heat welded.
Any service penetrations should firstly be sealed using a combination of Delta Corner Stip and Delta Tape, with sections of Delta Root Block cut neatly and placed over protruding pipework.
Waterproof & Dry - Trusted independent suppliers of Delta products.
If you have any technical questions about Delta Root Block, call our expert team on 0203 947 2972. Browse our full range of Delta External Waterproofing Systems.
Features
Compatible with bitumen
Puncture resistant
Heat welded or tape joined
Prevents the spread of invasive roots
More Information

| | |
| --- | --- |
| Model | DMS119 |
| SKU | DERBR |
| Manufacturer | Delta Membranes |
| Packaging | Individual roll |
| Size | 100m² , 25m x 4m, (0.4mm thickness) |
| Dillution | Ready to use |
| Coverage | 25m x 4m (100m²) |
| Colour | Black |
| Country of Manufacture | United Kingdom |
Thank you for leaving a review on this product!
If you need more help, check out the downloads for more product information, or our fantastic Help & Advice centre!
Review this product
Share your thoughts about this product with other customers, write a review.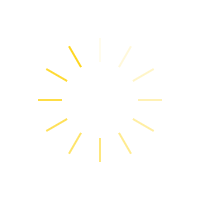 You may also be interested in the following product(s)