Bitumen based, crack-bridging sealant for the external waterproofing of building structures.
Bitumen Waterproof Sealant
KÖSTER Deuxan 2C is a robust two component bitumen thick film sealant for the external waterproofing of building structures. The polymer-modified coating bridges cracks in the substrate securing it against hydrostatic water pressure.
Uses of Deuxan 2C
This professional external waterproofing product is designed for the permanent exterior waterproofing of the following:
basement walls
foundations
floor plates
The waterproof coating is also suitable for intermediate waterproofing underneath screeds and for bonding insulation and drainage as well as balconies, terraces (without inhabited sub-structures) and wet and damp rooms.
How to Use Deuxan 2C
Ensure that you have a clean substrate that is dry or slightly damp. Prime the structure with Polysil TG 500 by spray application. Next you should fill any irregularities of 5mm or less with a scraped layer of KÖSTER Deuxan 2C to protect your waterproofing layers. If they are deeper than 5mm use Repair Mortar mixed with a bonding emulsion.
You need to apply the waterproof coating in two layers. Each layer has to be free of flaws, even, and in the required thickness.
It is important to protect this waterproof layer before backfilling to avoid mechanical damage. An external waterproofing membrane such as GeoDrain can be used to provide protection.
Return to external waterproofing to browse more products.
Features
Secure external waterproofing against pressurised & non-pressurised water
Water tightness
& crack-bridging ability
Bending properties at low temperatures
& stability at high temperatures
Reaction to fire
Good compressive strength & durability
Polystyrene-free & radon-proof
More Information

| | |
| --- | --- |
| Model | W 252 032 |
| SKU | DEKD2C32 |
| Manufacturer | Delta Membranes |
| Packaging | Individual unit |
| Size | 32 Kg Two component unit |
| Dillution | Two components mixed as per data sheet |
| Coverage | see data sheet |
| Colour | Black |
| Country of Manufacture | Germany |
Thank you for leaving a review on this product!
If you need more help, check out the downloads for more product information, or our fantastic Help & Advice centre!
Review this product
Share your thoughts about this product with other customers, write a review.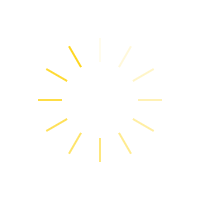 You may also be interested in the following product(s)