Delta MS20 Floor Membrane 20mm Stud 40m²
A heavy gauge version of Delta MS with deep 20mm studs and is used where extra drainage capacity is required.
Heavy Gauge Floor Membrane - 40m2
DELTA®-MS 20 is a compression-resistant, durable dimpled sheet made from special high density polyethylene.
This is a heavy gauge version of DELTA®-MS with deep 20mm studs. This is used where extra drainage capacity is required, for example on deeper structures, or where a larger flow rate is required. DELTA®-MS 20 can also be used as a "cavity former" for many types of new construction.
DELTA®-MS20 is used as damp proofing on walls, floors and vaulted ceilings, above and below ground, in new construction or in existing buildings over a contaminated or damp background. It can support a dry lining, screed or flooring, in the following situations:
on damp walls and floors in underground situations subject to high groundwater levels, and perennial moisture
on vaulted ceilings of archways or cellars subject to water in gressin conjunction with a remedial dpc system where the walls and floors have a high salt content, and/or it is necessary to complete the installation immediately without allowing a period for initial drying
over walls and floors which have a friable or painted surface, are contaminated (e.g with oil or mould), or have a high salt content as a waterproofing membrane in areas subject to vibration.
Depending on the application required and the site conditions, the membrane may be used as:
an underfloor damp-proof membrane
a dry lining for walls, ventilated into the room via aeration slots at the top and bottom of the wall or via passive air vents, where access through an external wall is available
a sealed system covering wall, floor and ceiling with provision made for disposing of water build-up behind the membrane via a sump and pump.
Delta MS20 Key Factors
Resistance to water and water vapour — the product is water resistant and has a high resistance to water vapour transmission.
Resistance to salt transfer — the product provides an effective barrier to the transmission of salts or other contaminants from the substrate.
Resistance to puncture, impact and loading — the membrane has a high resistance to puncture and will not be damaged by normal foot traffic during installation, or while laying concrete or screeding. It can support the long-term loadings likely to be experienced in service without undue deformation.
Durability — under normal conditions of use the membrane will provide an effective barrier to the transmission of salts, liquid water and water vapour for the life of the structure in which it is incorporated.
Delta MS20 Installation Video
More Information
Model
DMS 009
SKU
DEMS20/40
Manufacturer
Delta Membranes
Packaging
Individually
Size
2 metres x 20 metres (40m²)
Coverage
40m²
BBA Certificate
Certification No: 00/3742
Approved by the British Board of Agreement
Country of Manufacture
Germany
Thank you for leaving a review on this product!
If you need more help, check out the downloads for more product information, or our fantastic Help & Advice centre!
Review this product
Share your thoughts about this product with other customers, write a review.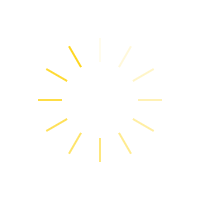 You may also be interested in the following product(s)