Delta FM 4mm Membrane 40m²
A low profile floor membrane designed for maximum effectiveness against damp with minimal increase in overall floor height.
Delta Damp Proof Floor Membrane
DELTA®-FM is specifically designed for floor applications to combat dampness and contamination. The special low stud profile (4.5mm) minimises changes in floor levels but still provides an air gap to achieve damp pressure equalisation.
The floor membrane is a fast-track application that allows various floor finishes to be achieved with zero 'down time'. The % R.H. levels are isolated in the air gap, and controlled. DELTA®-FM can be used in new build, remedial or refurbishment projects for floors, and walls.
DELTA®-FM can also be used in conjunction with thermal insulation, sound insulation and many types of underfloor heating systems.
DELTA®-FM is used as damp proofing on floors above ground, in new construction or in existing buildings over a contaminated or damp background. It can support a screed or flooring, in the following situations:
in conjunction with a remedial dpc system where the floors have a high salt content, and/or it is necessary to complete the installation immediately without allowing a period for initial drying
over floors which have a friable or painted surface, are contaminated (eg with oil or mould), or have a high salt content
as a dampproofing membrane in areas subject to vibration.
Depending on the application required and the site conditions, the membrane may be used as:
an underfloor damp proof membrane
Delta FM Key Factors
Resistance to water and water vapour — the product is water resistant and has a high resistance to water vapour transmission.
Resistance to salt transfer — the product provides an effective barrier to the transmission of salts or other contaminants from the substrate.
Resistance to puncture, impact and loading — the membrane has a high resistance to puncture and will not be damaged by normal foot traffic during installation, or while laying concrete, or screeding. It can support the long-term loadings likely to be experienced in service without undue deformation.
Durability — under normal conditions of use the system will provide an effective barrier to the transmission of salts, liquid water and water vapour for the life of the structure in which it is incorporated.
Features
Extremely high compression strength > 700 kN/m²
Durable, puncture & impact resistant
Resistance to water, water vapour & salt transfer
Suitable for floors
More Information
Model
DMS 023
SKU
DEFM/40
Manufacturer
Delta Membranes
Packaging
Individually
Size
2mts x 20mts (40m²)
Coverage
40m²
CE Mark
EN 13967
BBA Certificate
Certification No: 00/3742
Approved by the British Board of Agreement
Country of Manufacture
Germany
Thank you for leaving a review on this product!
If you need more help, check out the downloads for more product information, or our fantastic Help & Advice centre!
Review this product
Share your thoughts about this product with other customers, write a review.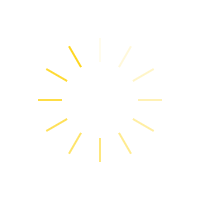 You may also be interested in the following product(s)