Delta AT 800 Membrane 2m x 20m
Suitable for Type C Waterproofing systems and as gas protection for below-ground structures, this membrane can be used in places that do not conform to current safety guidelines.
Delta AT 800 Gas Resistant Cavity Drain Membrane
Delta AT 800 provides both Type C waterproofing and gas protection. It serves as a barrier for ground gases, including CO2, Methane and Radon. This Delta gas membrane also protects against water seepage, vapour and salts transmission, so your substrate stays dry and damp-free.
This membrane is manufactured with Virgin Polymer, meaning that it's highly durable and resistant to chemical erosion. The Delta AT 800 membrane aligns with both BS 8102:2009 and BS 8485:2015+A1:2019, so rest assured you'll have complete and long-lasting waterproof and gas protection.
Available in a 2m x 20m x 9mm roll.
Delta AT 800 Applications
The Delta AT 800 is suitable for all types of construction and can be used in new, old and retrofitting systems.
Its simple installation process is fast and requires no specialist skills and is not destructive. As a reversible system that is easy to remove, it is ideal for old, historical buildings.
Delta AT 800 Membrane Installation
Make sure that the wall is clean and dry before applying the AT 800 membrane. It's essential that gas membranes are installed correctly to ensure no harmful gases enter the building.
Fix the membrane to the wall using Delta PT Ultra Plugs or, if installing on a softer, chalkier substrate, Delta FlexiDri Plus Plugs. Both plugs should be sealed with Delta Rope.
When sealing the gap between the membrane sheets, you can use Delta Tape between the joint and then Delta Corner Strip over the joint to ensure that there are no spaces between the sheets and water/ gas cannot seep through.
Waterproof & Dry – Trusted Supplier of Delta AT 800 Membrane
Waterproof & Dry are leading suppliers of Delta waterproofing products. If you'd like to find out more about Delta AT 800, and associated products, then speak to your expert team today. Call us on 0203 947 2972, or email:[email protected]
Return to Delta Basement Water Proofing page to explore more of the product range.
Features
A cavity drain membrane that offers both gas and waterproof protection
Long lasting and durable, with a lifespan of 100 years
Compliant with both BS 8102:2022 and BS 8485:2015+A1:2019
Easy installation process with minimal wall damage
Suitable for all construction types
More Information

| | |
| --- | --- |
| Model | DMS 026 |
| SKU | DEAT800/40 |
| Manufacturer | Delta Membranes |
| Packaging | Individual roll |
| Size | 2m x 20m x 9mm |
| Coverage | Up to 40m² per unit. If jointed 36m². |
| Colour | Brown |
| CE Mark | Yes to BS 8485:2015+A1:2019 |
| Country of Manufacture | Germany |
Thank you for leaving a review on this product!
If you need more help, check out the downloads for more product information, or our fantastic Help & Advice centre!
Review this product
Share your thoughts about this product with other customers, write a review.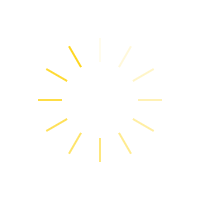 You may also be interested in the following product(s)