Delta PT 3mm Mesh Membrane 1m x 20m
A low profile, studded mesh membrane that serves as a barrier against salts, moisture and water vapour for walls above ground in a damp proofing situation.
Delta Slimline 3mm meshed membrane
The Delta PT 3mm Mesh Membrane is a clear-meshed membrane designed to protect against damp contaminated walls above ground. Used as part of a damp proofing system, this high-quality membrane achieves a dry finish without affecting any decoration. The mesh provides a good key to allow for plastering direct to the membrane.
This mesh membrane is made from High Density Polyethylene (HDPE), making it durable and highly resistant to chemicals. Once installed, it forms an effective barrier against moisture, vapour and salt transmission. Its studded surface creates a gap behind the waterproofing membrane that allows for continuous air flow to dry out the wall ready for the application of renders or plasters.
The membrane can also be used for fast reinstatement works, following application of chemical damp proof injection cream.
Damp Proofing with Delta PT 3mm Mesh Membrane
Delta PT 3mm Mesh Membrane is great for small and isolated walls, where architectural design has left a tight space. This product is also suitable for barn conversions and heritage buildings. Its quick and easy installation is far from destructive, and its reversible system allows for simple removal without damaging historical structures.
Installing Delta PT 3mm Mesh Membrane
Delta PT 3mm Mesh Membrane is quick and easy to install, requiring no specialist skills and leaving minimal wall damage. These membranes are clear, making it easier to determine good fixing points - especially when applying to weak brickwork or random stone walls.
Before installing the membrane, first ensure that the surface is clean and dry. The Delta mesh membrane is simply fixed to the wall with Delta PT plugs. If installing on a softer and chalky surface, then apply the membrane with Delta FlexiDri Plus Plugs. Wall fixings are spaced at 250mm.
When bridging the gap between the sheets of membrane, you should use Delta Tape or Delta Mastic to ensure that the sheets are correctly sealed and moisture cannot seep through. Alternatively, if butt jointing the membrane, we recommend using Delta Fleece Tape.
As soon as the mesh membrane is fixed, you can install renders and plaster to the membrane . Start with the first coat, pushing the render into the mesh to form a 6mm cover. Once the mesh is covered, lightly scratch and allow to dry. Then, apply a second render coat of 9mm. Skim plaster finish can be applied as normal.
If dab fixing plasterboards, the process is still simple. Place each dab over the fixing heads, ensuring that at least 50% of the mesh membrane is covered.
The installation instructions for this product are provided and available to download.
Waterproof & Dry – Trusted Delta PT 3mm Mesh Membrane Supplier
Waterproof & Dry are leading UK suppliers of Delta waterproofing products. We provide Delta membranes at trade prices, providing full instructions to ensure easy application. If you want to find out more about the Delta PT 3mm Mesh Membrane, installation tips or advice, then speak to our expert team today. Get in touch by calling 0203 947 2972 or sending an email to [email protected].
Return to Delta Damp proofing category page for more waterproofing solutions.
Features
Suitable for damp proofing projects and contaminated walls
Effectively prevents penetration of moisture, water vapour and salts
Quick and easy installation process
Clear membrane aids choosing fixing points for easier application
Manufactured from HDPE, resistant to chemicals
Wall renders and plasters can be applied immediately after installation
More Information

| | |
| --- | --- |
| Model | DMS 030 |
| SKU | DEPT3/20 |
| Manufacturer | Delta Membranes |
| Packaging | Individual roll |
| Size | 1m x 20m (20m²) |
| Coverage | Up to 20m² depending on joints and overlaps |
| Colour | Clear with mesh membrane |
| CE Mark | CE MARKED |
| Country of Manufacture | Germany |
Thank you for leaving a review on this product!
If you need more help, check out the downloads for more product information, or our fantastic Help & Advice centre!
Review this product
Share your thoughts about this product with other customers, write a review.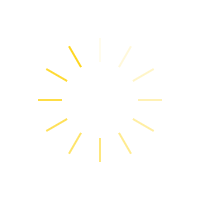 You may also be interested in the following product(s)